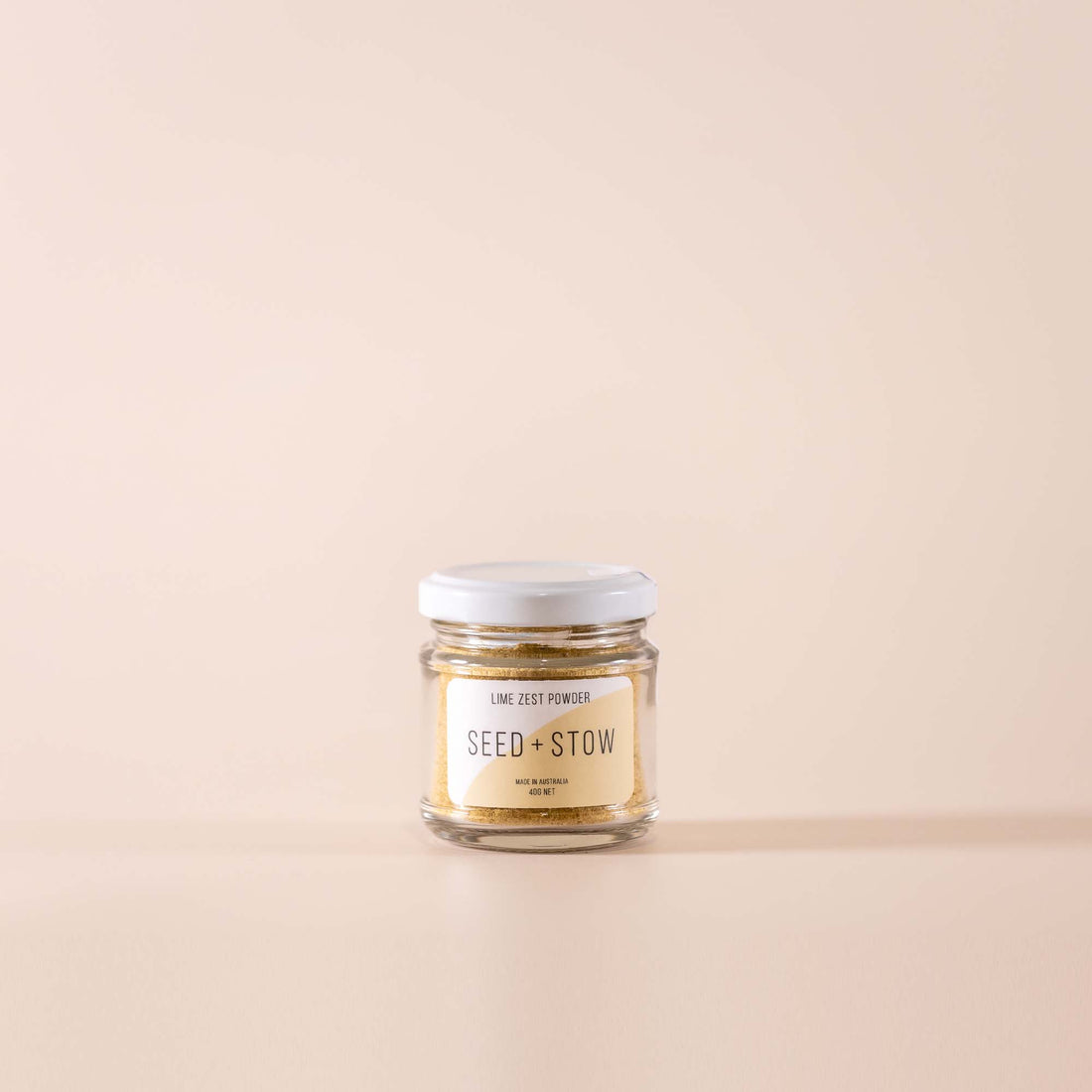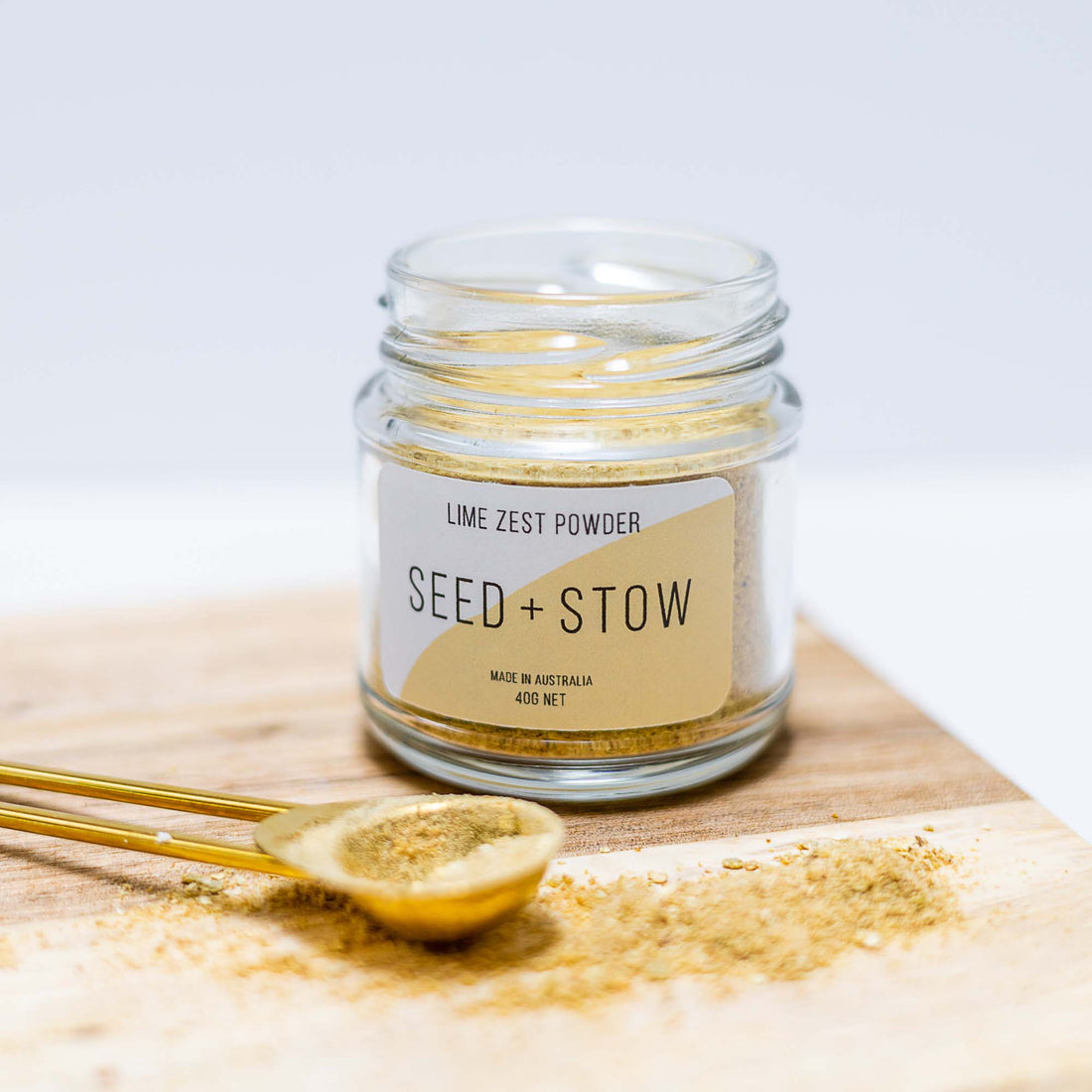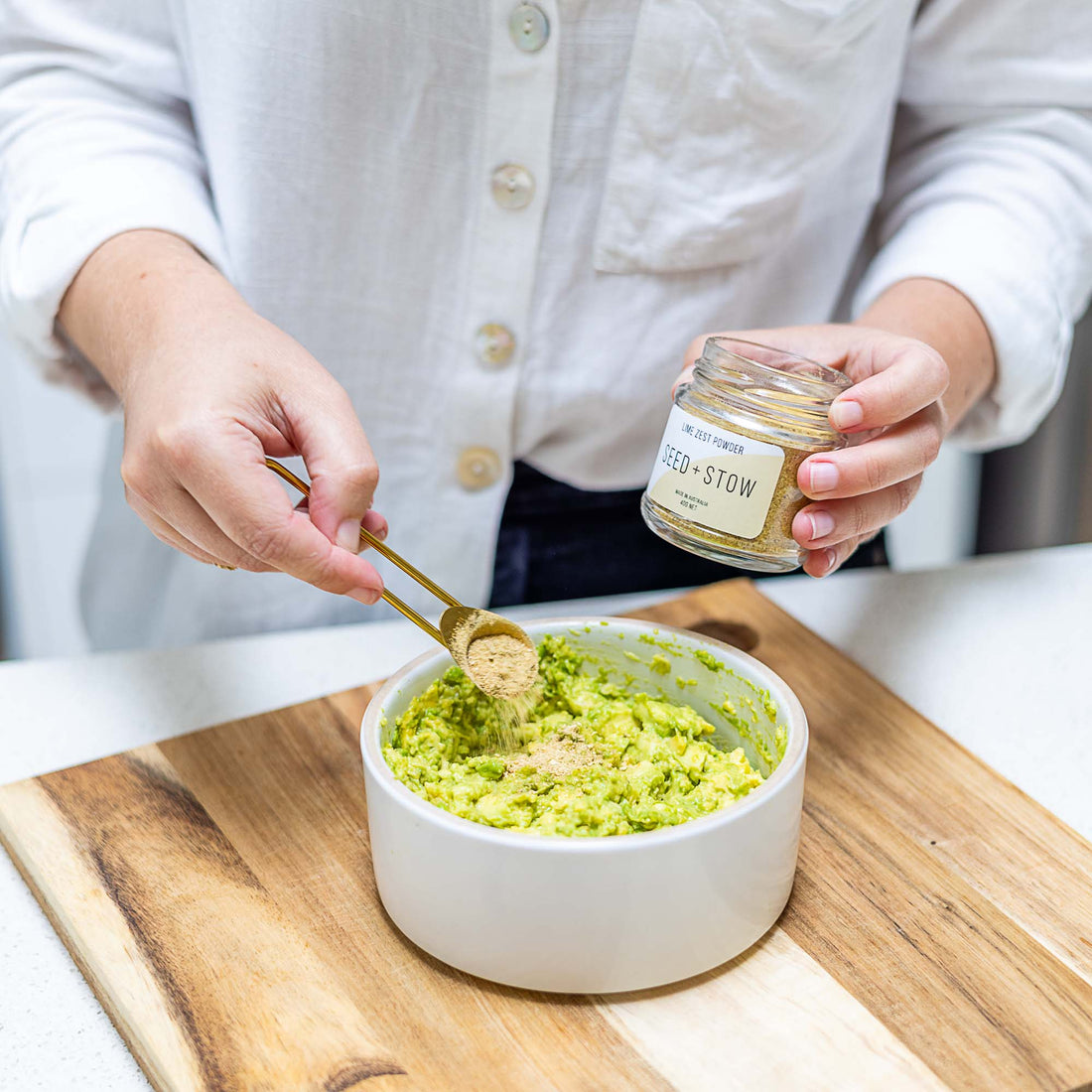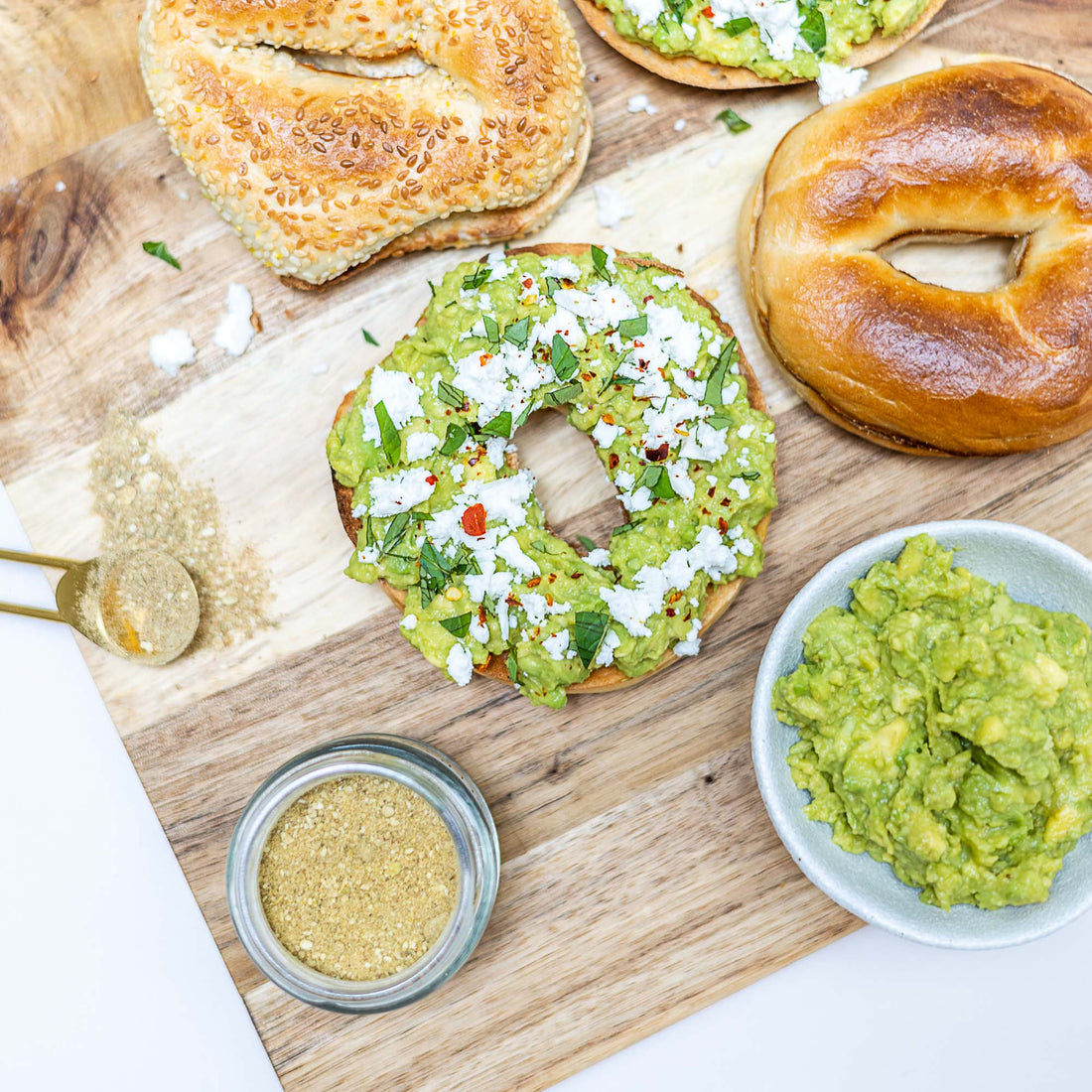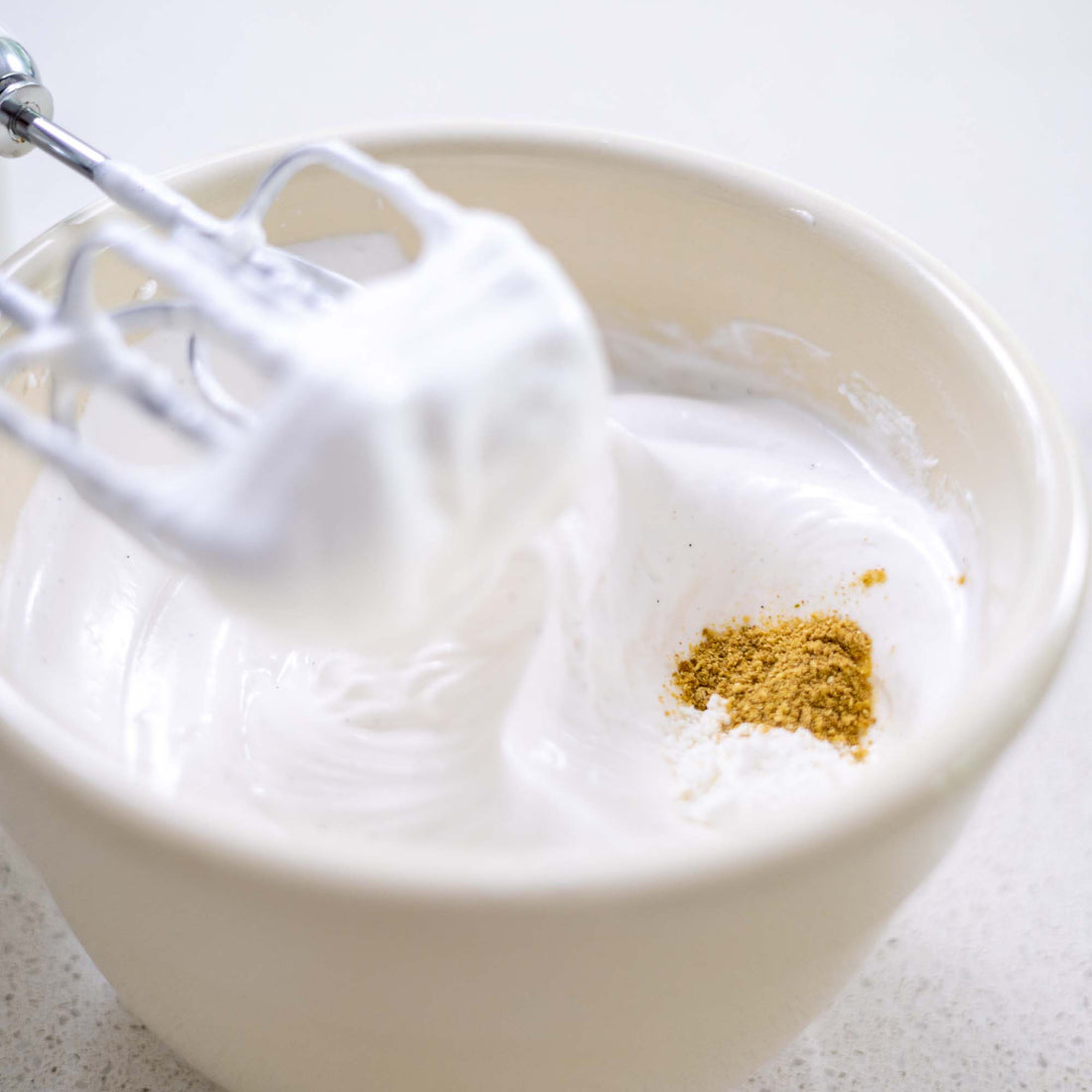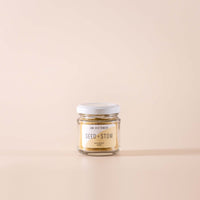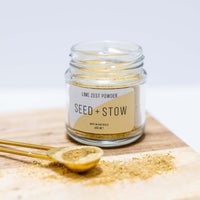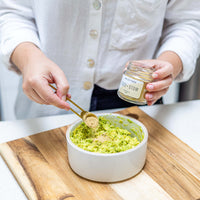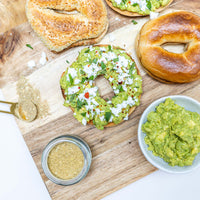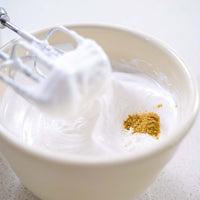 Our Lime Zest Powder can be added to desserts, baking, sauces, marinades and salad dressings or in any way that you would use freshly grated zest. Our Lime Zest Powder is perfect to use when limes aren't in season and may be unavailable or costly but your recipe calls for lime zest.  

Although in a dried format our Lime Zest Powder has a very concentrated natural flavour, and generally only a small amount is required. For example when making guacamole we recommend using 1/2 a teaspoon of Lime Zest Powder through the mixture.

Mix with salt to create a zesty salt rim on your cocktail glasses, perfect for margaritas.

Store in a dry, cool place.

Ingredients: 100% Australian Limes.

Net Weight: 40g
Jar Size: 6.5cm h x 5.7cm w

To preserve the life of your Seed + Stow produce, we recommend storing your jar in a cool dry place, keeping the contents air tight unless in use and keeping our moisture absorber in the jar until it is empty.

Your Seed + Stow product will have a pantry life of 6-12 months from the time it is delivered to you. Find your Best Before date on the back of your jar.
$10 Flat Rate Shipping — Free Shipping on orders $75+.
All Australian orders are shipped with our delivery partner, Australia Post. Please allow 1-2 business days for your order to be processed before your order is collected for delivery to you.
We estimate that delivery can take between 2-5 business days to major cities, 3-6 business days to suburban areas and rural areas may take longer.